Princess Chelsea covers
White Town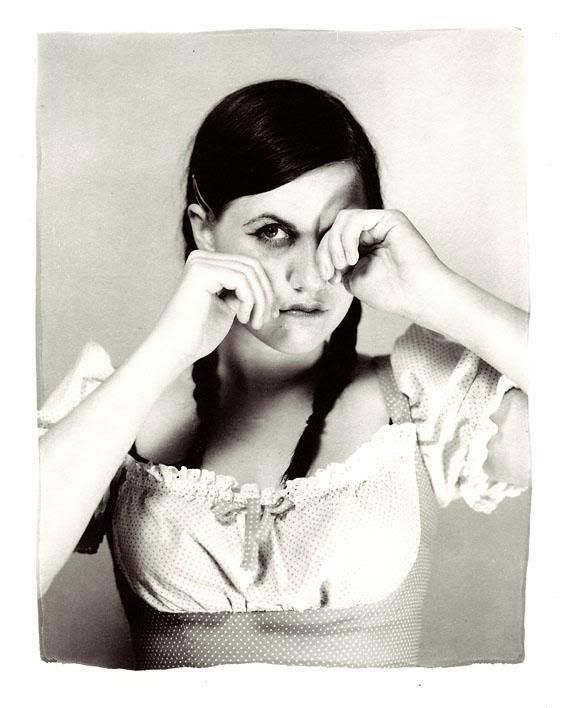 Auckland's brilliant bedroom producer has been keeping quiet of late, apart from her wonderful performance with her 8-piece band at the Lil Chief Records Christmas Party in December. But finally she has sent us her delightful cover of what I hear is one of her all-time favourite songs, White Town's 'Your Woman'. Chelsea muses on the possible (and hilarious) reasons for recording the cover and talks about where she first heard the "true '90s masterpiece"on the Lil Chief blog. Surprisingly it wasn't on the Now That's What I Call Music Vol. 1 compilation (where I and many other people I know first heard it), but then not everyone else listened to Sheryl Crow and Blur as well.
Chelsea puts her own unique, eerie and ethereal spin on White Town's '90s grunge-pop original, slowing it down and changing the strings for some tinkling xylophone. Complete with her own quaint backing strings and inimitably clean and harshly-produced voice with a faux English upper class accent, it sounds really, really great. She says she was deliberately going for that creepy vibe, by "creating an infusion of Dr Dre and an eight year old, perhaps singing to Bill Wyman". While the cover hardly compares to her perfect and cleverly written originals like the scathing 'Yulia' or the imploring 'Frack', 'Your Woman' shows further depth to Chelsea's abilities and broadens the horizons of what we can imagine for her eagerly-awaited debut LP, which she tells me is to be released on Lil Chief Records around August.
Come to her first public gig at Wine Cellar tonight with Wilberforces!!
Princess Chelsea – Your Woman (Whitetown Cover): MP3
Posted by Sarah Gooding under New Zealand
1 Comment
---
One Response to " Princess Chelsea "
Comments:
david says:
February 12th, 2009 at 3:01 pm

now 1 was great! it had hanson, spice girls and my all time favourite tubthumping! i miss the 90's.
Leave a Reply