Strawberry Jam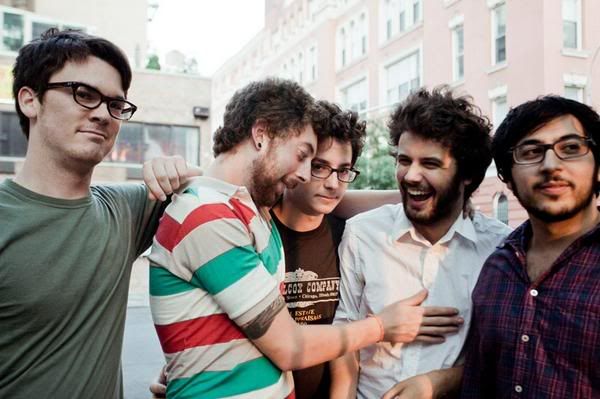 Don't be alarmed by the jumping stop-start-ness of Passion Pit's new single from their upcoming debut album Manners. In their trademark fashion it's typically ramshackle and experimental psychedelic rave-pop, so expect to be confused and then hooked for the duration of the almost five minute long pop song. Passion Pit first caught my attention with their spacey trance/rock-like song Sleepyhead (free download below), which I played repeatedly on EMJ radio last year and is now on regular rotate on NZ music TV and student radio. The Massachusetts band now has a huge international buzz behind them due to their hugely successful catchiness and likable genre-transcending music. While it has definitely irked some, who criticise its high-pitched vocals and repetitive nature, I guess you could liken it to dance-oriented indie pop/rock. Yes, it repeats and is high pitched, but is fueled with a magnetic energy and this emanates throughout the weird glittering synths and almost cheesy SFX. It works, in other words. The five-piece now has a huge PR machine and Columbia Records behind them, having been featured on MTV and the like. Columbia sent us a customised player to show off the band's new single The Reeling, a glitzy dance/rock anthem with catchy vocals and aforementioned energetic vibe. Theirs is another in a string of albums to anticipate in '09. Manners will be out on May 19 in the UK and May 26 in the US.
---
One Response to " Passion Pit "
Comments:
janet says:
April 2nd, 2009 at 12:21 pm

I had no idea this band was actually from the States, because of how much buzz they were getting from the BBC (of all places), but I guess those Brits know good music when they hear it.

Have you seen them live yet? I know that they're are on the new Josh Schwartz web- series Rockville CA (www.rockvilleca.com) which has performances and an interview from them (which is kinda random, but entertaining). Hope to, and probably will, see a lot more from these guys in the upcoming months.
Leave a Reply