Tiger Tones w/ Diana Rozz and The Sing Songs
 Saturday, June 6, 2009
 Whammy, Auckland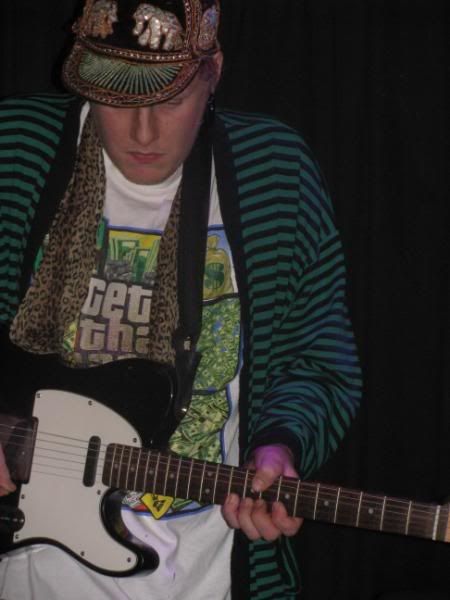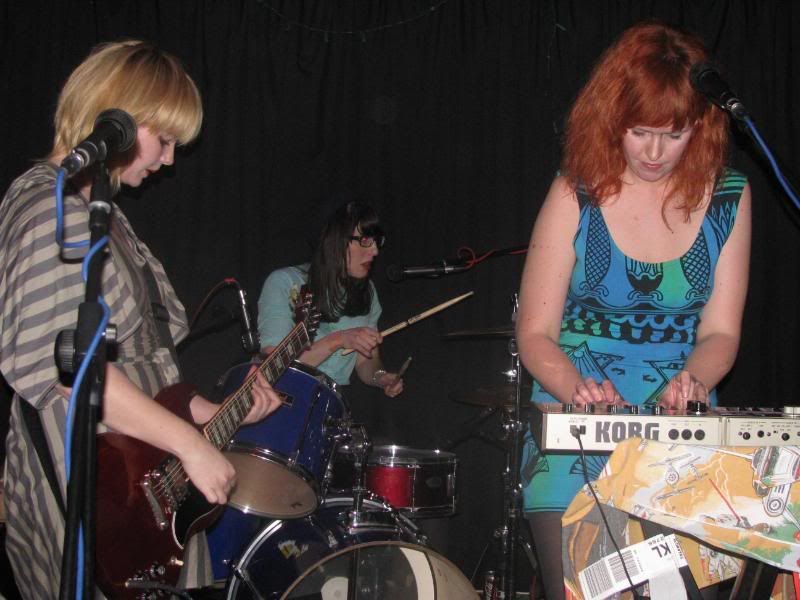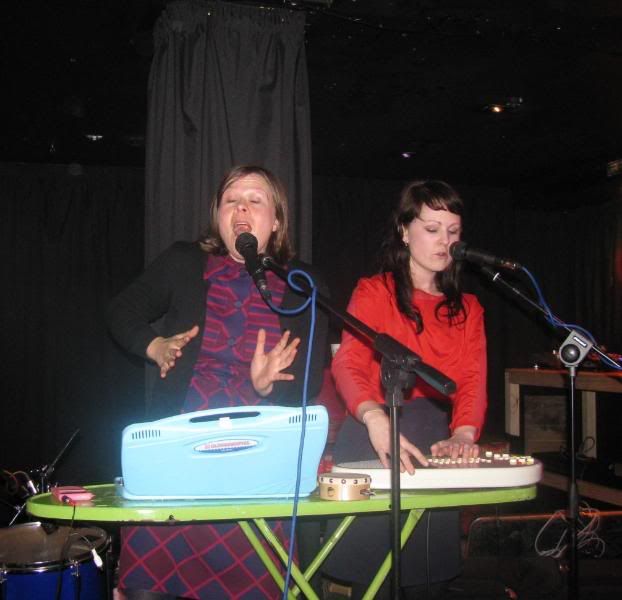 The only thing that can get people into Whammy before 10pm on a Saturday night is free alcohol and god did we hear about it all night. "Thanks Tiger beer for making this happen"; tell me, what did Tiger beer do to make this gig happen? I've booked shows at Whammy before (in fact I booked this one) and they've run fine without any free liquor. So let's give credit to those who deserve it; the people who organised the show (Fluro Magazine) and the bands who played.
La Beat Debauchery put on their best poker face, playing remixes from Hype Machine and the best from The Hood Internet. Did they bother to check what bands were on the bill? Cassette is down the road, ladies. The Sing Songs' twee pop was totally out of place after the top 40 remix hits, they knew it and it showed. Their set was great but they looked slightly awkward on stage, knowing they had changed the mood rather dramatically. To me their songs were light on instrumentation, last time I saw them play there was more keyboard and guitars in the mix. The lack thereof this time made the songs sound a little shallow and drew attention to their lyrics, which referenced the bible on more than one occasion.
Diana Rozz; the girls from Holiday with Friends. Their answer to the Crackhouse 5 (the boys from Holiday With Friends) is very weak, an uninteresting attempt at post girl punk with shy monotonous guitar riffs and basic keyboard parts. The only good thing about the new band is that Hannah Simon is back behind the drums, her timing was impeccable. It's a shame really, just a few years ago Holiday With Friends were one of the best bands in Wellington and regularly drew a sizable crowd. They always had a certain gimmick about them, but it was always entertaining. Diana Rozz has a lot of work to do, the best song in their set was an improvised jam, which actually sounded great. It's going to be interesting to see what the band produce given more time.
Our friends from Christchurch warned us not to expect too much from Tiger Tones, who are now a three-piece band after their guitarist left. If drugged out acid electro pop was what they meant then they were spot on. Mark Holland's vocals resembled an intoxicated child and their songs consistently dragged on towards ten minutes. Ashlin Raymond's bass line was nice and dance-y during the first song, but after that she put down her bass and joined in on vocals, adding to the drunken drone. They were sloppy and perhaps a bit out of their minds but plenty of people seemed to be digging their music, although the majority of people who had taken advantage of the free booze on offer earlier in the night were long gone. It was still worth seeing Tiger Tones (they don't come to Auckland all that often) and it's still obvious they have a lot of potential to write great pop songs, it was just a bit painful having to witness them rebuild themselves on stage.
Posted by Nick Fulton under Live photos
[21] Comments
---
21 Responses to " Tiger Tones live photos "
Comments:
Leave a Reply