'Psychosis of Love'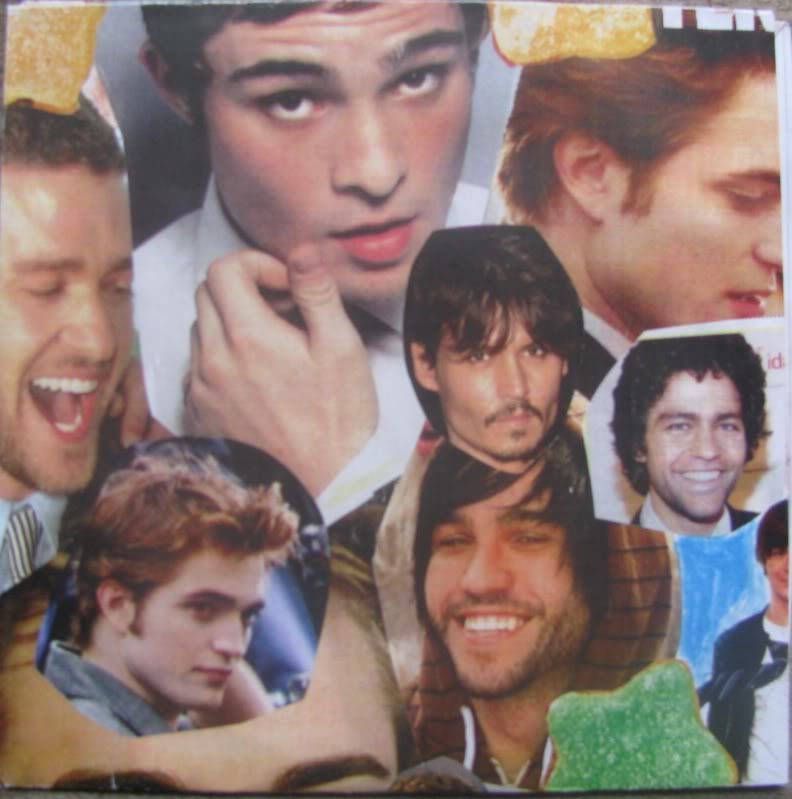 Imagine my delight when the above package turned up in the mail, after a sweet email from The Gladeyes asking for my postal address so they can send me their new song, a collaboration with Mr Hayday's Jimmy Payday. "You don't get the full effect with email mp3 sending," they said. The cover collage homage to teen heartthrobs suits the girls' famously cute/twee demeanour, whilst the inside CD was smothered in smooches. Their single 'Psychosis of Love' is a gristly, muddy though eloquent lo-fi electronic hip hop track voiced by the angelic-voiced Gwen Norcliffe and Jade Farley musing on the inner workings of ones mind when enraptured with somebody. Their beautiful voices are a quirky match for the cheeky, fun lyrics but as you'd expect from these artists it works wonderfully well.
"Chocolate/ Midnight calls/ You're drowning now cos you're wanting more."
The girls' deadpan delivery over the top of literal click-tracks (a multitude of clicking fingers) and equally cute Jimmy Payday (aka Mr Hayday)'s eclectic beats and off-kilter electronics (like Nintendo space rockets blasting Earth) collide with boombastic basslines and scattering synth lines that are just as endearing. It's a slightly unsettling but ultimately fun and frivolous take on lo-fi hip hop collabs. The Gladeyes report they are mixing their upcoming album right now which is due out in early November on Lil Chief Records. They they hope to play more shows again from August. "The single is quite different from what we usually do but we hope you like it." Listen to 'Psychosis of Love' on The Gladeyes' myspace.
Posted by Sarah Gooding under New Zealand
1 Comment
---
One Response to " The Gladeyes & Jimmy Payday single "
Comments:
Katie says:
July 2nd, 2009 at 10:10 am

How cute is that packaging? Liked the track too.

Katie Simons
kathryn@arielpublicity.com
Ariel Publicity/Cyber PR
389 12th Street
Brooklyn, NY 11215
212-239-8384
Leave a Reply