Megaheroes & Golden Axe
Friday, October 9, 2009
The High Seas, Auckland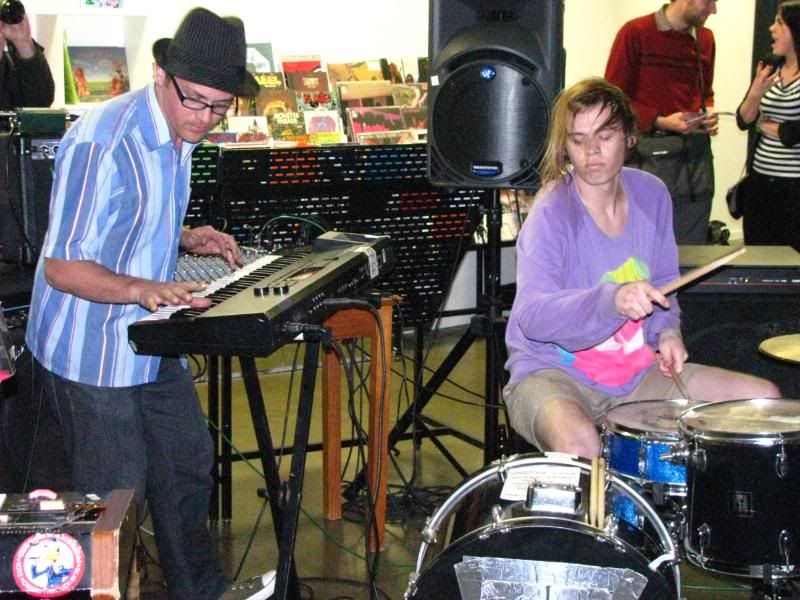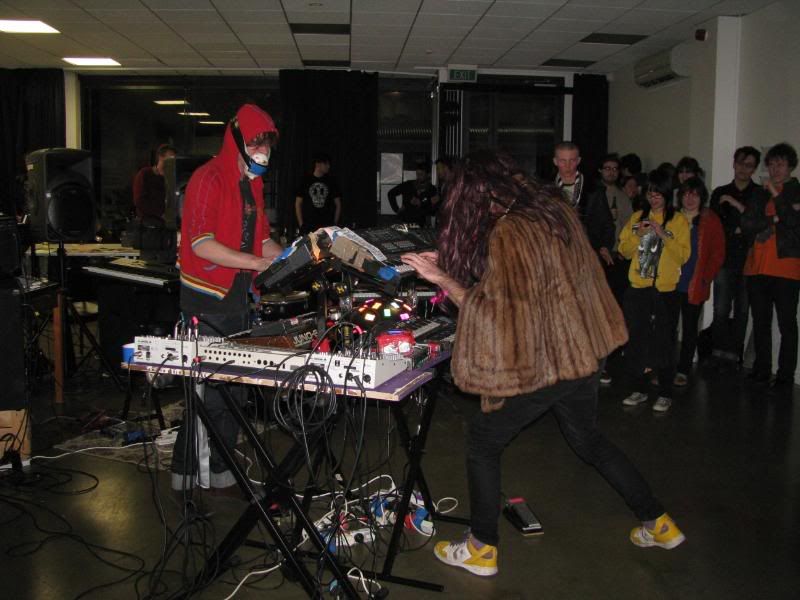 It was super exciting to welcome the return of one of Auckland's best kept secrets on Friday night. Megaheroes has been on a hiatus of sorts since keyboard player Matt Emery moved to Melbourne, and later drummer Ryan Bennett moved to Wellington. Both are busy visual artists, you'll recognise Ryan's illustrations from the amazing Campus A Low Hum 2010 poster, and this event was also in celebration of the release of Matt's latest comic, Everything Ends In Tears.
While Megaheroes gigged around a few years ago in their prime and did some amazing recordings, these seem to have been kept largely underground. So it was quite surprising but totally thrilling to see them garner such a huge, fanatic crowd at The High Seas on Friday. They were as perfect as I remembered them to be, all window-shattering intense speed drumming and funky little noodling keyboard lines. The simple bomb blast of the mere drums and keyboard line up means they pack a mean punch live. Sadly it was quite a short set but they were relentless the whole way through.
The High Seas proved once again to be my new favourite venue as it was so accommodating to the array of different entertainment going on that night. Matt's comic illustrations lined the walls, the bands all set up in the middle of the room and played back to back, right into each other's songs, and CD and vinyl stands were situated around the room, as was a giant table selling not just Matt's comics but a range of others. Hopefully Megaheroes will play again sooner and we wont have to wait another three years.
Golden Axe also played some new material that looks likely to be released on their upcoming LP due out at the end of the year, and played another flawless, flooring set. Stress Cadet, celebrating the release of their new music video which they screened throughout the night, opened with a crazy, bonkers electronic mindfuck that kick started a perfect soundtrack to the night.
More Megaheroes & Golden Axe live photos
Posted by Sarah Gooding under Live photos
[3] Comments
---
3 Responses to " Megaheroes & Golden Axe live photos "
Comments:
Lil' Crip Killah says:
October 13th, 2009 at 1:11 pm

BEST. THING. EVER.

Shane says:
October 13th, 2009 at 2:11 pm

WTF do Megaheroes have to do with Auckland? They're htown scum bitches.

Dood says:
November 4th, 2009 at 5:16 pm

I had my video camera at the gig …

http://www.youtube.com/watch?v=txjaN5F-02s
http://www.youtube.com/watch?v=kCMOfLYBSbw
Leave a Reply