Across the Ocean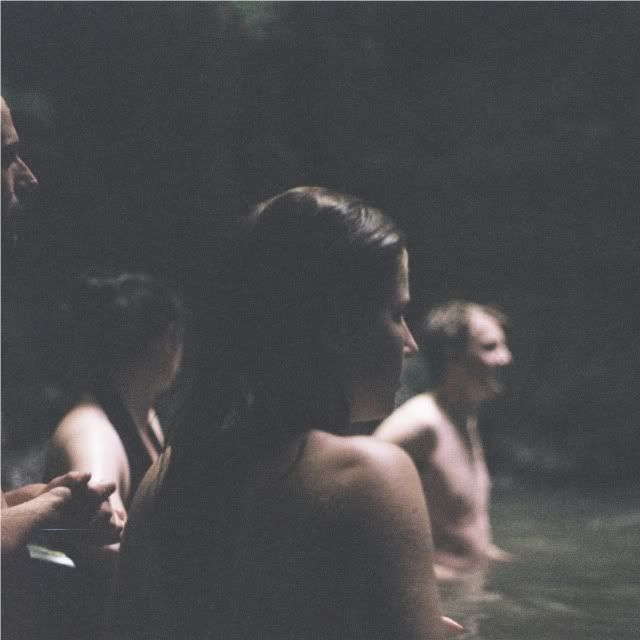 Glass Vaults has been getting airtime on KEXP 90.3FM in Seattle with their new single 'Gold Star', largely thanks to their US label Jukboxr. The song is the first to be released from the band's forthcoming EP Into Clear, out on vinyl and CD in the US and released digitally here in New Zealand on October 31. But while the EP title Into Clear suggests a bright pristine sound, without mystique or unusual curiosities, 'Gold Star' draws a direct oxymoron, developing an environment where darkness and eerie imagery are an essential catalyst for the music's moody disposition. Richard Larsen's voice is like that of a man awash with emotion, while Rowan Pierce adds shimmering backing vocals to extend Larsen's vociferous call. Bevan Smith (Signer) produced the album, so as imaginable the quality is superb, full of smoothed edges and whimsical rhythms that float beneath Larsen and Pierce's voices remarkably well. The accompanying image here is by Hannah Sutherland, and will be used as an insert inside the CD and vinyl versions of Into Clear. It also goes with a similar theme the band is adopting for the 'Gold Star' video, which still has an undecided release date.
Glass Vaults will play three release shows this October/November: Auckland on October 21 in St Kevins Arcade, Whanganui on October 22 at Space Monster and  in Wellington on November 5 at Matterhorn. All shows will be with Seth Frightening.
Glas Vaults – Gold Star
Posted by Nick Fulton under New Zealand, Wellington
1 Comment
---
One Response to " Glass Vaults: new single "
Comments:
Leafy says:
October 15th, 2011 at 10:38 am

Brilliant new song!
Leave a Reply